Breakfast

06:30 am - 10:30 am

Breakfast saturday-sunday+ holidays

06:30 am - 11:00 am

Lunch (Bistro)

12:00 am - 3:00 pm

Dinner Tuesday - Saturday

6:00 pm - 10:30 pm

Sunday, Monday

closed, except selective concert days

Bar/Bistro Mo-Fr

10:00 Uhr - 01:00 Uhr

Bar/Bistro Sa+So

11:00 Uhr - 00:00 Uhr
Art Exhibition in Essen
Danny Frede
3rd December 2018 - 28th February 2019
As a freelance artist Frede deals with the translation of traditional concepts of painting
and photography into the increasingly digital perspectives of everyday life.
Danny Frede grew up in Sondershausen (Kyffhäuserkreis), graduated from high school in 2000 and then moved to Cologne for community service. Already at this time he started his activity as a freelance artist and photographer. Until 2014, Frede worked mostly as a project artist, and since 2015 he has been working in his own studio in Cologne-Porz.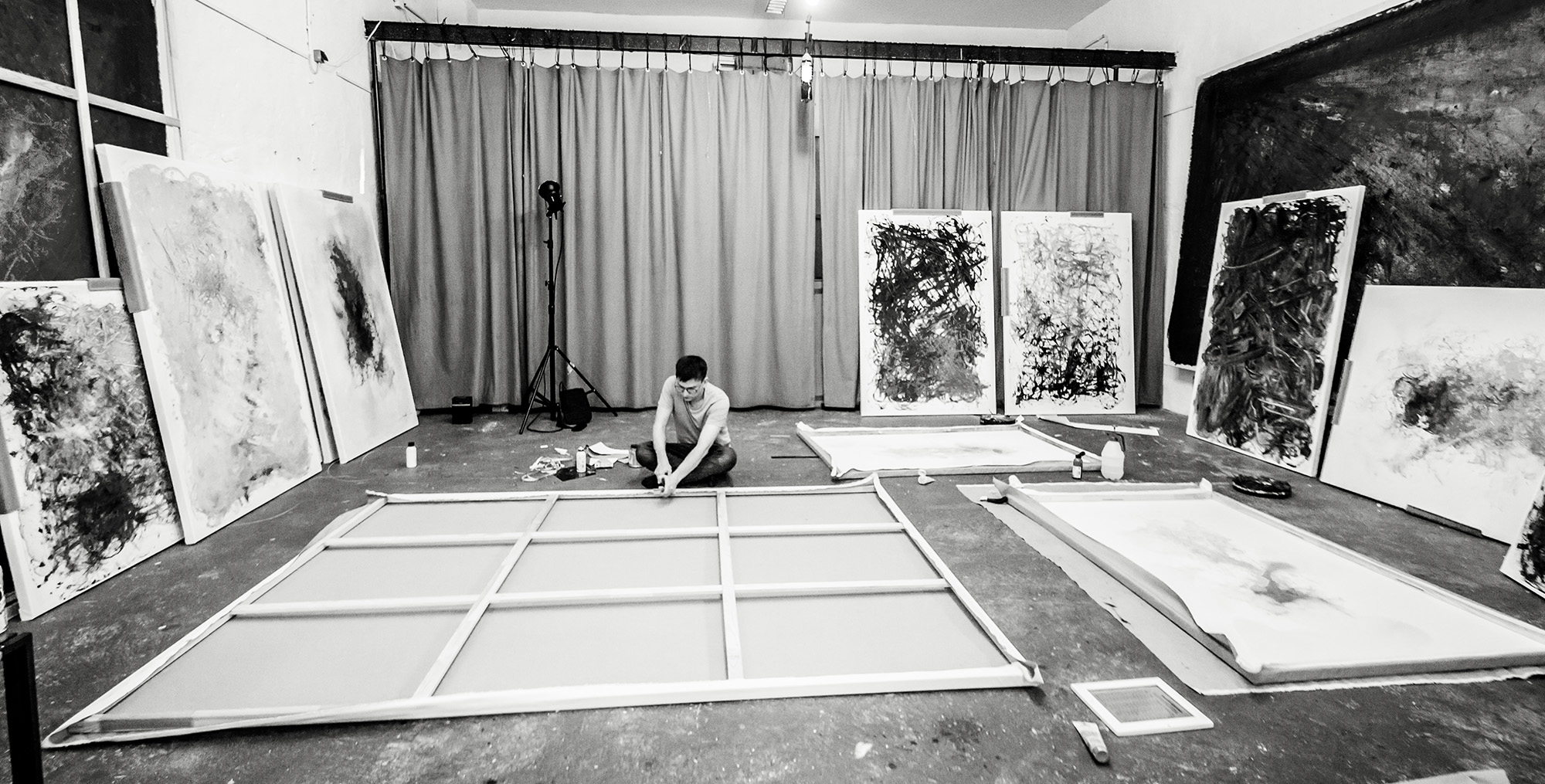 His exhibition "gemalte Kästchen" (Painted Boxes), which later finds itself in various group and solo exhibitions as "Serial Rectangles", attracted greater attention for the first time. In 2016 Frede initiated his photographic intervention "I was here" for the first time. This intervention confronts living people today with the German past at places of perpetrators of the Nazi era.
With the photo series "Young Men and Dead Animals" he is represented in exhibitions worldwide from 2017 to 2018. In his most recent pictures, Frede thematizes the 4th industrial revolution, in which he lets robots work for him in an increasingly independent form. In his diverse works, Danny Frede deals with questions of the digital revolution, consumption, and problems of automation.